You Won't Believe How Clean Your Windows Can Be!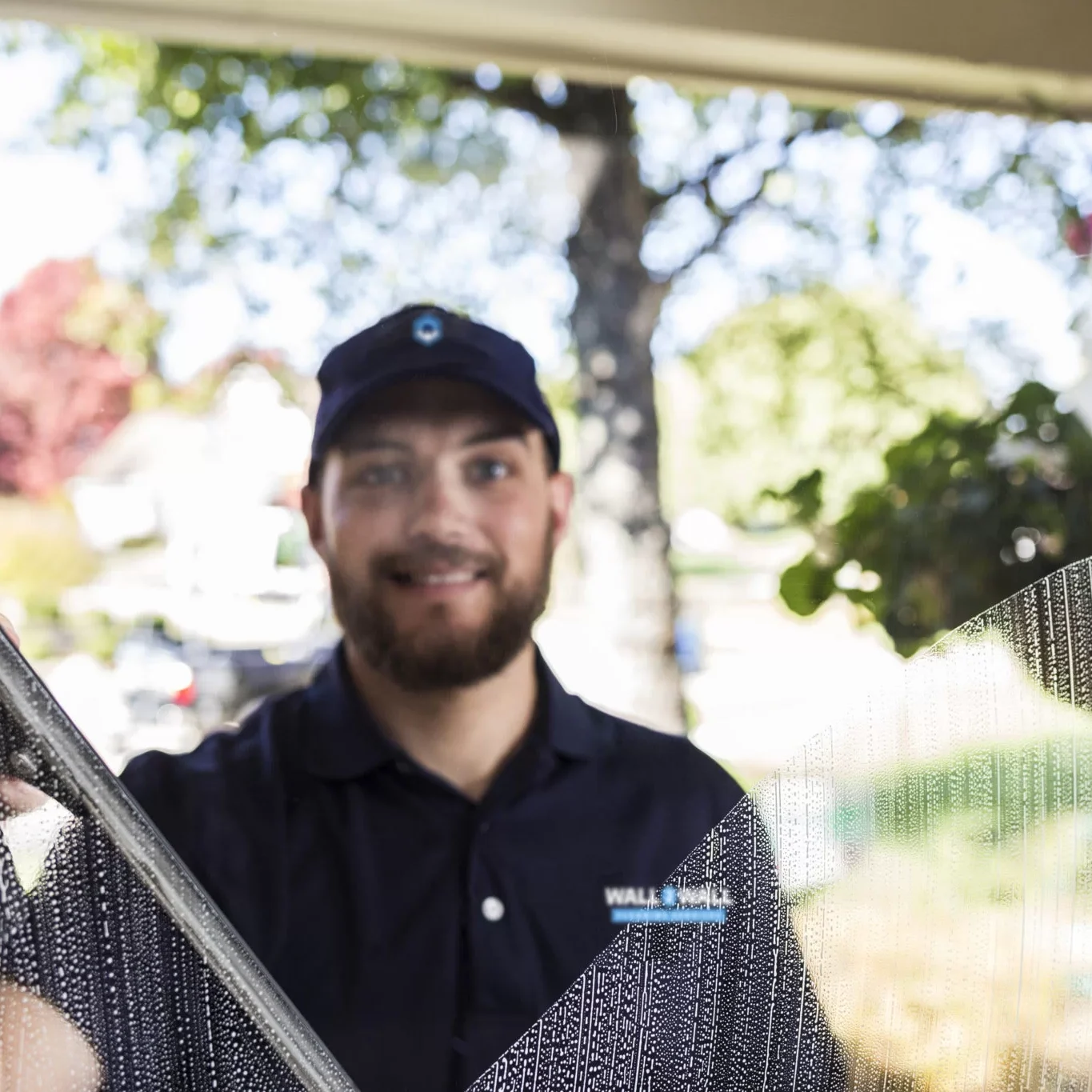 Top-Rated Window Cleaning Services For your Home Or Business
No one likes looking out a dirty window, which is why our team of professionals is on the job. Windows are made to allow for a beautiful crisp view while the sun comes beaming in, not a dirty fingerprint-covered mess. Additionally, ignoring dirt and debris on your windows can lead to long-term and costly damage.
Wall 2 Wall Cleaning is an award-winning, top-of-the-line window cleaning company that can tackle any window no matter how big or how small. With our indoor and outdoor window cleaning, your windows will be sparkling clean in no time, thanks to our specially formulated soaps and professional cleaning techniques.
Wall 2 Wall Cleaning Services offers window cleaning services in St. Charles, St. Peters, O'fallon, Chesterfield MO and all surrounding areas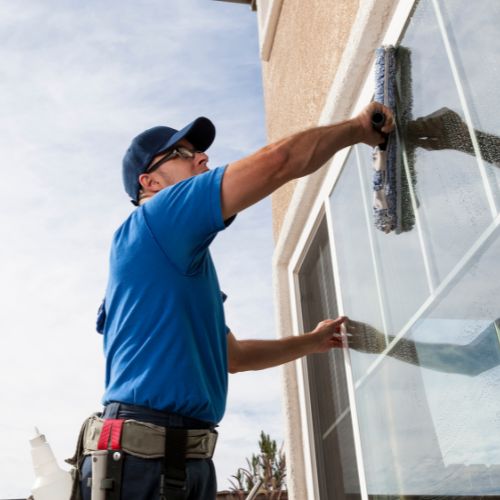 Standard Window Cleaning
Includes cleaning the glass inside and out, wiping down the bottom tracks, and dry dusting the screens. Track cleaning includes wiping down the bottom track with a wet towel, we do not detail the corners of the tracks, but we can promise they will look a lot better. 
*3-DAY RAIN GUARANTEE INCLUDED*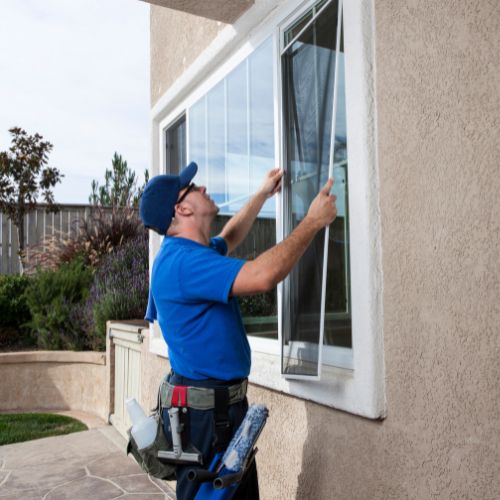 Deluxe Window Cleaning Services
Includes everything included in our Standard Window Cleaning.
PLUS - Deep Screen Cleaning. This includes taking the screens out and washing them with soap and water.
*3-DAY RAIN GUARANTEE INCLUDED*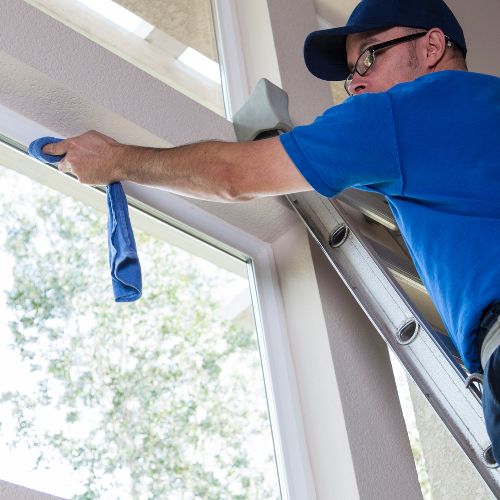 Deep Track Cleaning
If it's been a long time since the tracks of your windows have been cleaned, it's likely there is a lot of built-up dirt, grit, and grime that will require more effort to remove. Our deep track cleaning includes more detailed cleaning of the tracks and corners of the bottom tracks.
*Available upon request - Additional charges*
Note: If we gave you an estimate over the phone or email, the technicians will do a formal count-up of the windows when they arrive and let you know of any price changes before starting. No price changes for in-person bids.
Professional Window Cleaning For Your Home
Experience streak-free shine with our professional window cleaning services. Our expert team utilizes advanced techniques and soap solutions to ensure your windows sparkle. Whether it's residential or commercial, our window cleaning specialists are dedicated to delivering impeccable results that enhance the clarity and appearance of your windows. Say goodbye to grime and smudges, and let our window cleaning professionals bring out the true beauty of your space. Trust us for a transparent view both inside and out!
Frequently Asked Questions About Our Window Cleaning Services
We use Unger Window Cleaning Solution tablets that are mixed in with soap and water. These chemicals leave your windows looking great nad streak-free.
At Wall 2 Wall, we complete the House Wash, and then the next day we complete your Window Cleaning due to the overspray. You will have to be home for the Window Cleaning.
Rain doesn't spot up windows because there are no mineral deposits in rain unlike water coming from your garden hose. But, in the unlikely event, it rains and your windows are spotted, we do have a 3-day rain guarantee.
We promise that protecting your home and property is always our number one priority. To ensure that we are working to the highest of safety standards, our staff is OSHA certified, meaning everyone is fully trained in the latest national safety guidelines.
Rain won't mess up your day! We take pride in our window cleaning and because of that, we stick by it. If rain happens to appear three days after our service and your sparkling window is no more, we will return for a touch-up when our schedule allows. Rest assured, even if rain isn't the forecast, our St. Louis cleaning technicians work hard to get your windows clear as possible.
"*" indicates required fields
We provide window cleaning services in Ballwin, Chesterfield, Creve Coeur, Eureka,  Kirkwood, Lake St Louis, Maryland Heights, Mehlville, Oakville, O'Fallon, St Charles, St Louis, St Peters, Sunset Hills, Town & Country, Webster Groves, Wentzville, Wildwood, and surrounding areas throughout St Charles County and St Louis County.